Wedding & Party Decor Hire in Shropshire
Edge Event Styling supplies bespoke, personalised wedding and party decor packages for hire in and around Shropshire with a low/no single-use policy (sorry, no balloons!) to accommodate eco-friendly services.
Styling includes items such as wedding tablescapes, aisle decor, sequin walls, neon signs, moongates, floral arches, wooden backdrops and signage, plus much more!
Our overall aim is to take away all of the stresses of planning and styling your event, so that you can concentrate on having the best time of your life instead of worrying about whether each napkin has been folded correctly or if everyone has a place namecard!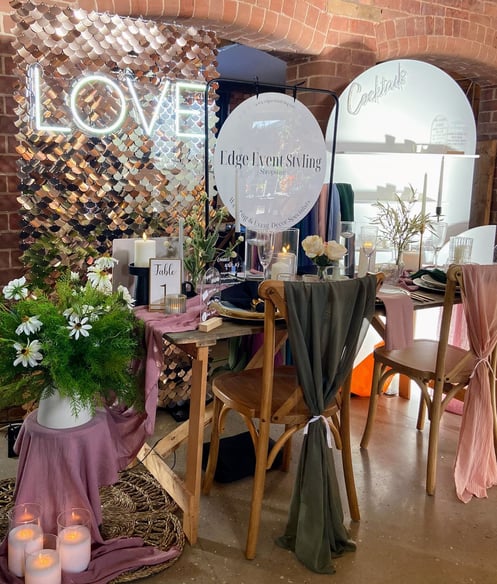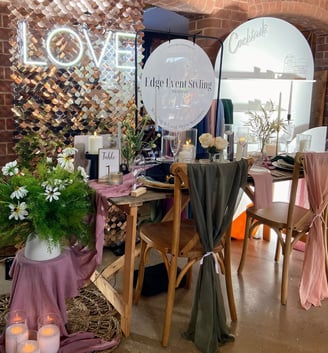 Why choose us?
We provide unique, beautiful and classic decor for your special occasion to make it unforgettable. We specialise in creating timeless styles to ensure your choices never go out of style of fashion.
We prioritise your personalisation within our decor packages for weddings and private parties such as corporate celebrations, product launches, seasonal events and many things inbetween. We can source various items for you to hire, so if there's something you want that isn't on our website, just ask and we'll see what we can do.
We offer packages to suit every occasion and budget and it is really important to us to build a quality relationship with you from initial consultation through to the day of your event. Being able to help you put your individual stamp on your package is what sets us apart from other styling providers, there are no generic events here.
We will keep in touch with you throughout the planning stages and communicate with you frequently to ensure we are giving you exactly what you want.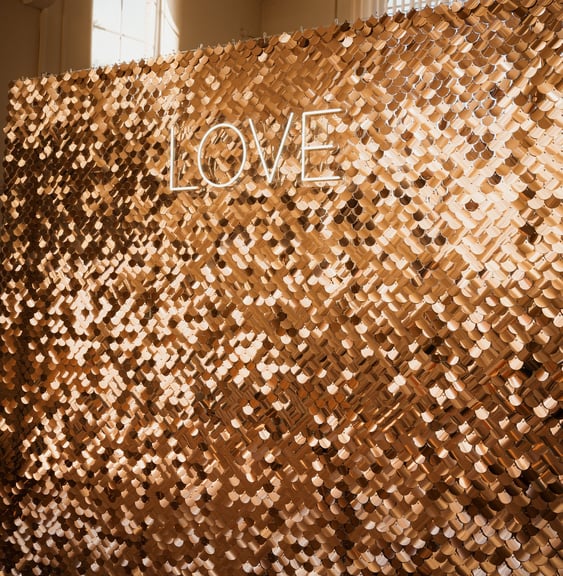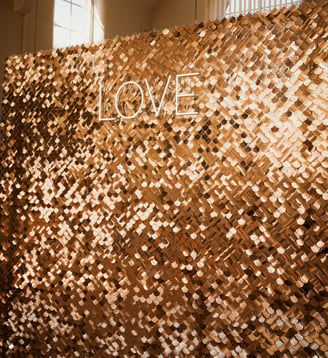 About us
Edge Event Styling was founded and launched by me, Sarah Edge, to fulfil a passion of being creative and working for myself doing something I love everyday. After working a senior management job for 13 years, I have gained a wealth of experience in event management, project management and building client relationships. Transferring these skills to running my own business has been a project in the making for a couple of years now and events is always something I come back to so I decided to take the plunge - life is too short to have regrets, right?
My vision is to pour my heart and soul into every event that I create, learn from it and then re-invest back into the company to make every event better than the last. I don't over-book myself, to allow enough time, energy and resource to concentrate on each event. I choose quality over quantity every time.
I will work closely with you to create your event and the perfectionist in me means you'll be in safe, reliable hands every single time. I cannot wait to get to know you and help you deliver your dream event and in return you're helping me fulful my dream too.